We love Ludington, and we love the people that make Ludington special. Anytime a new business comes to town, we celebrate!
In June, the Ludington Meat Company officially opened. Have you stopped by to say hello?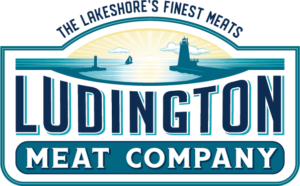 "The past few weeks have been very busy, it has been exciting to see people's reactions when they step inside the store for the first time," said Laura Sanders, store manager.
Ludington Meat Company, operated by brothers Alec and Corey Sanders, is located at 3815 US-10 off US-31 across the street from Urka's, in the former Staples building
"It has always been our lifelong dream to open a meat market destination in our beautiful hometown of Ludington," said Corey. "We have a passion for manufacturing, curing, and smoking quality meats. We are thrilled to bring a new brand of meat products to this region of Michigan to serve our community and those who visit."
Ludington Meat Company offers an extensive variety of fresh smoked meats; beef, pork, poultry, fish and seafood; plus, accompaniments. Everything is smoked in-house.
"We want to offer a large variety of quality products and be a 'one-stop-shop' with everything you need for a perfect meal, special occasion, large party or gathering," said Alec. "We also plan to stock as many Michigan-made products as possible."
Ludington Meat Company is much more than just a butcher block, they offer an entire meat market of products, a full-service deli counter, featuring their own deli meats as well as Boar's Head meats and cheeses, deer processing, a bar (sip while you shop), a full lunch and dinner menu and a beautiful outdoor beer garden.
The store also will serve as a specialty grocer, offering grilling accompaniments, breads, spices, sauces, marinades, condiments, cheeses, wine, craft and domestic beer, and picnic/camping supplies.
We hope you find time to stop by and check out the meat company. Alec, Corey, Laura and Jessica and their team can't wait to meet you and show you around!