In today's world, your credit score may be the most important number impacting your buying power. Can you purchase a home? Can you buy a car? Do you qualify for a credit card? Ask your credit score.
Whether you're in the red or in the green, your credit score is key.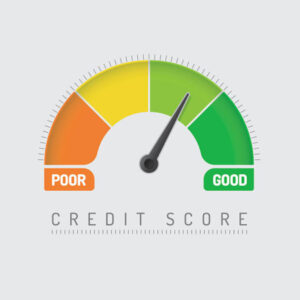 Here's more about credit scores and the impact they may have on your home-buying experience.
Question: What elements of the home-buying process are affected by credit score?
Answer: Credit scores play a big role in all aspects of the home-buying process. First, it determines whether or not you qualify. It also determines the type of loan you qualify for and the interest rate associated with that loan. Your credit score will also determine if you qualify for a loan assistance program or are able to get a better rate on private mortgage insurance.
Question: If a customer is interested in working with us, what should be their target credit score?
Answer: Typically, we like to see at least a 620 credit score for customers pursuing an FHA loan. We can be a little more flexible with a VA loan and service customers with a 600 score. We ask that our Conventional customers aim for a 680, but with a good mortgage history, we may be able to offer Conventional financing to customers with a lower score.
Question: If buyers fall short of our target credit score, what steps do you suggest they take to improve their score?
Answer: A credit card, also known as a revolving line of credit, has the biggest impact on credit if you desire a quick turnaround. If you have a credit card, use it wisely. Always make your payments on time and keep a low balance compared to your card limit. For clients who do not have a credit card, we recommend that you get one right way and start using it. Remember, credit cards are a great tool to improve your credit, but if used inappropriately, they can negatively impact your score.
Shopping for your dream home is far more exciting than credit scores and mortgage loans, but both are equally important.
"Many times, shoppers get excited about a home rather than a mortgage, which is totally understandable. However, when they are not able to move forward with the process of actually purchasing a home, it causes them a great deal of frustration."
In today's competitive market, it is especially important to speak with a knowledgeable lender so you can actually find the house of your dreams and obtain financing.
To avoid the letdown, our goal is to establish a healthy relationship with each one of our customers. We aim to educate and offer advice for each client's unique situation.