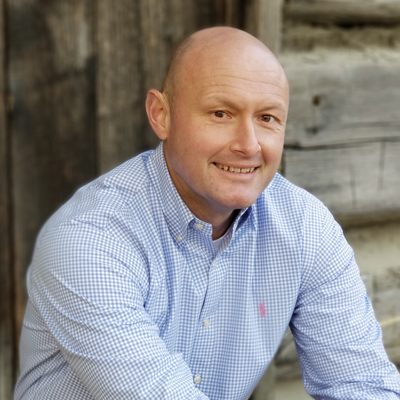 John Emerson
Loan Officer | NMLS #138145
After graduating from Indiana Wesleyan University in 2001 with a degree in Economics and Business Management, John spent some time in financial planning before converting into the mortgage banking industry in 2002.
While mortgages are his career and expertise, he's also coached soccer and individually trained soccer players for over 20 years. He's had three of his goal keepers play at the collegiate level.
John has called Owosso home since 1985. He is currently serving on both his church board as well as the Memorial Hospital Foundation Board. He's learned a lot on both boards and enjoyed the opportunity to cultivate relationships with other local professionals and learn about some of the career challenges and victories. John has been married to his wife Brooke since 2004 and together they are raising two boys.
John has worked with numerous first-time homebuyers through the years and has watched many of them transition into their dream home. He's helped his customers experience a lot of success in their transitional moments by helping them to consider all the details that go into that experience; determining if they can afford the transition, how much to put down in the process, how much cash to hold onto for that transition, etc.
John has also helped numerous customers refinance their mortgage into shorter terms or lower payments. Once you've closed on a loan with John, he follows up with you to make sure that there isn't another mortgage in the marketplace that may be more affordable or desirable. John considers his customers, customers for life.
Call or Text: 989-413-2419
Email: johne@metromtg.com
WHAT MY HAPPY HOMEOWNERS ARE SAYING
"We worked with John Emerson, who went above and beyond the call of duty. Being first time home owners/purchasers, we had a lot of questions that John took in stride without hesitation. He was always available and even was in contact with us while he was on vacation. Our house was purchased in a timely fashion with little to no delays thanks to the efficiency and diligence of John. I would highly suggest using Metro Mortgage especially if you are working with John."
— Theresa Walsh