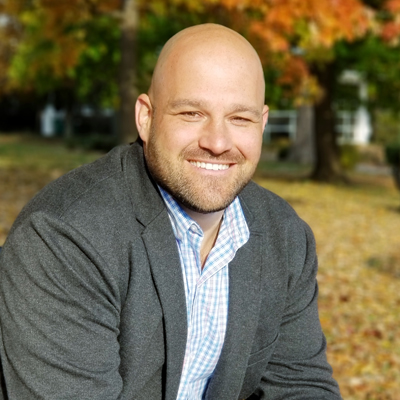 Brett Meyer
Loan Officer & Manager of Mortgage Operations | NMLS #137683
Brett currently serves as Loan Officer and Manager of Mortgage Operations with Metro Mortgage. He's known for his in-depth product knowledge, technical expertise, and dedication to his clients.
Brett grew up in Owosso, graduating from Owosso High School in 1997. He then attended the University of Michigan and graduated with a degree in Chemical Engineering. Brett went on to work as an engineer for IBM in New York but could never shake the draw back to smaller hometown life. He came to Owosso to establish deep roots in the community. If you wonder how an engineer could become a loan officer, so did he. While he didn't have the gregarious nature of a typical loan officer, he garnered trust from his clients with his expertise and dedication to finding the perfect loan program for them. To this day, Brett carries a deep dedication to every detail of the clients he serves.
He eventually found the love of his live, Heather, on a blind date at Eddie O' Flynn's and had three crazy children: Andrew, Ben, and Delaney. As a family, they love to keep a small hobby farm just south of Corunna where you can find chickens, pigs, cows, and sheep running around. If you call him in the evening, you may here a pig snort or rooster crow as they are doing evening chores.
Call or Text: 989-723-3859
Email: bmeyer@metromtg.com
WHAT MY HAPPY HOMEOWNERS ARE SAYING
"Brett Meyer was fabulous at helping my mother obtain a reverse mortgage to purchase a new house after the death of my father. He was professional and compassionate. He went above and beyond to support her through the entire transaction, including driving her over an hour to the closing. He answered every question promptly and eased all her nerves. I would recommend him 100% to anyone."
— Kim Twarowski
"HIGHLY RECOMMEND!!! The team at Metro Mortgage is AMAZING and great to work with. We have worked with Brett in the past when we purchased our first home. He provided such a great experience the first time we wanted to work with him again on the purchase of our second home. He was always available to answer any questions and help any way he could. Even with some challenges that came up with the purchase of our new home. Brett was at our side helping the entire time. He truly is the BEST!"
 — Melissa Murphy
"Highly recommend. I've worked with Brett Myer at Metro Mortgage multiple times now and am very impressed. Brett is extremely knowledgeable and thorough. Metro Mortgage will make your financing experience easy."
— Bob Jurhs